This page has been developed to provide a database of routes which have previously been used by the Lancaster Fellwalkers. Zhan & Andy have uploaded routes to the site going back to 2014. Andy continues to upload details of current walks from details given by the leaders. If you have any records of previous walks then Andy would be pleased to add them to the database.
The database has been created from actual routes loaded onto the 'Plotaroute' website. The link below will download an MS Excel spreadsheet which contains links to each route available so far. The routes can be sorted into areas using standard Excel techniques.
To download the spreadsheet click on the link below
This page was last updated on 6-Apr-20.


Use these links to view the route on the 'Plotaroute' website.
For example
Click on the www.plotaroute.com/route/388352 to view the route taken by the A group on 2nd April 2017 from Grasmere to Elterwater.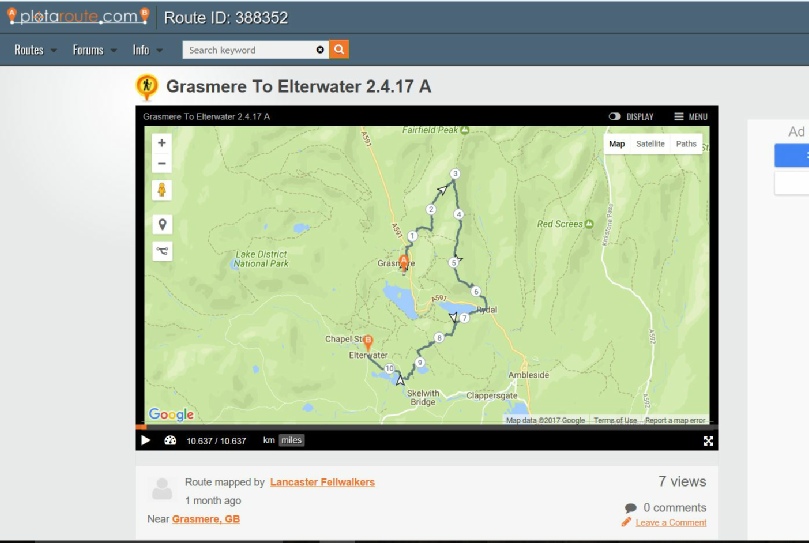 Click on the bottom right-hand corner for full page view and then use the + to enlarge the view.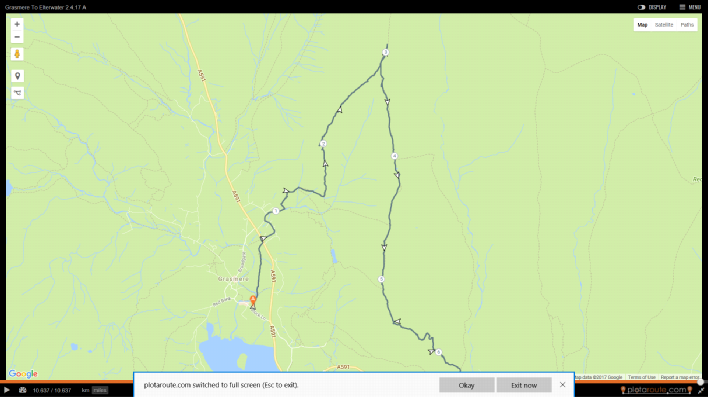 Click on Paths in the top right-hand corner to change to a topographical view.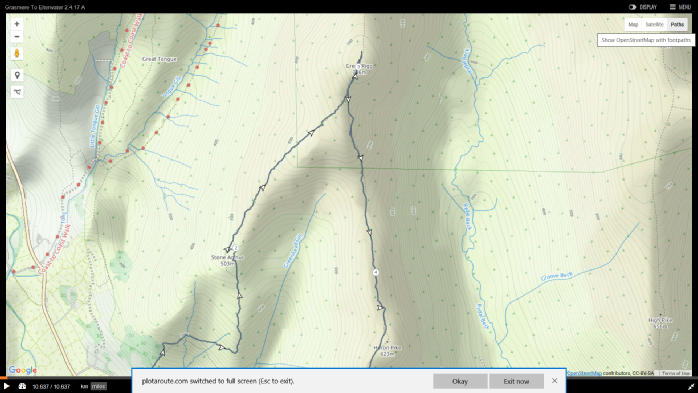 For further help or to report any issues please contact David or Andy
If you wish to try the plotaroute site to plan your own walks and calculate the distance and ascent, you would need to sign up for a free account - click on the plotaroute.com box below.

Walks Database Download
Updated with all walks upto and including Laneshaw Bridge to Haworth on 15th March 2020